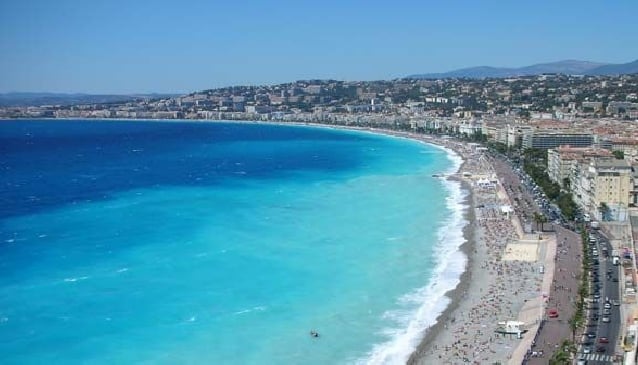 What a Variety - French Riviera Beaches!
French Riviera
Tourists flock here in their thousands to sample the Riviera sunshine and the differing styles of beaches and coves. Nice, for example, is famous for it's pebbled beaches or 'Les Galets' as they are known here, whereas the further West you go , the sandier the shores become.

Perhaps the most popular "beachy" area is the Route des Plages in Saint-Tropez running for 5 Km along Pampelonne Beach. This notorious beach with crystal clear waters and fine white sand has many exclusive beach clubs with valet parking and waiter service but there are also public sections of the beach where you can park for around €4.20 for the day and enjoy the same sand and sea.

Some of the less well-known beaches on the Riviera are the most highly prized as they are away from the bustling Nice-Cannes area to the far West of the Côte d'Azur around Hyères. If you are lucky enough to take a boat to the island of Porquerolles, then you will find one of the best kept secrets of the region in their sandy, quiet coves and fine Mediterranean restaurants around the Plage de Notre Dame.

From the glamorous private beach clubs of Nice, Cannes and Saint-Tropez in the height of summer to the secluded coves of the Var in September and October, there is something to suit every beach lover on the French Riviera, because let's face it, we all love the sun, sea and sand - or shingle – or pebble!!!
For more information visit MyRivieraInfo.

By Laura Bellamy, French Riviera
September, 2010